How it all began
In the summer of 2015, we were on a train in France when a Syrian refugee family boarded without tickets on their way to request asylum in Germany. 
My husband happened to be the only person who spoke both Arabic and French in our train car and intervened to help the family stay on the train since they had boarded without purchasing tickets. They had not eaten since the day before.
On that same trip, I spent several weeks in Turkey and saw many refugee women who found themselves in the new position of being the head of household, begging in the streets and what they were actually begging for was a job: something that could provide stability, an education for their children and allow them to care for their families with dignity.
After this experience and learning that:
1 in 122 humans on this planet are living as a refugee, asylum seeker or is internally displaced within their own country.
The average refugee spends 17 years living in exile.
4 million refugee children worldwide are not in school.
The idea for Elizabeth El Ansari Dolls was born.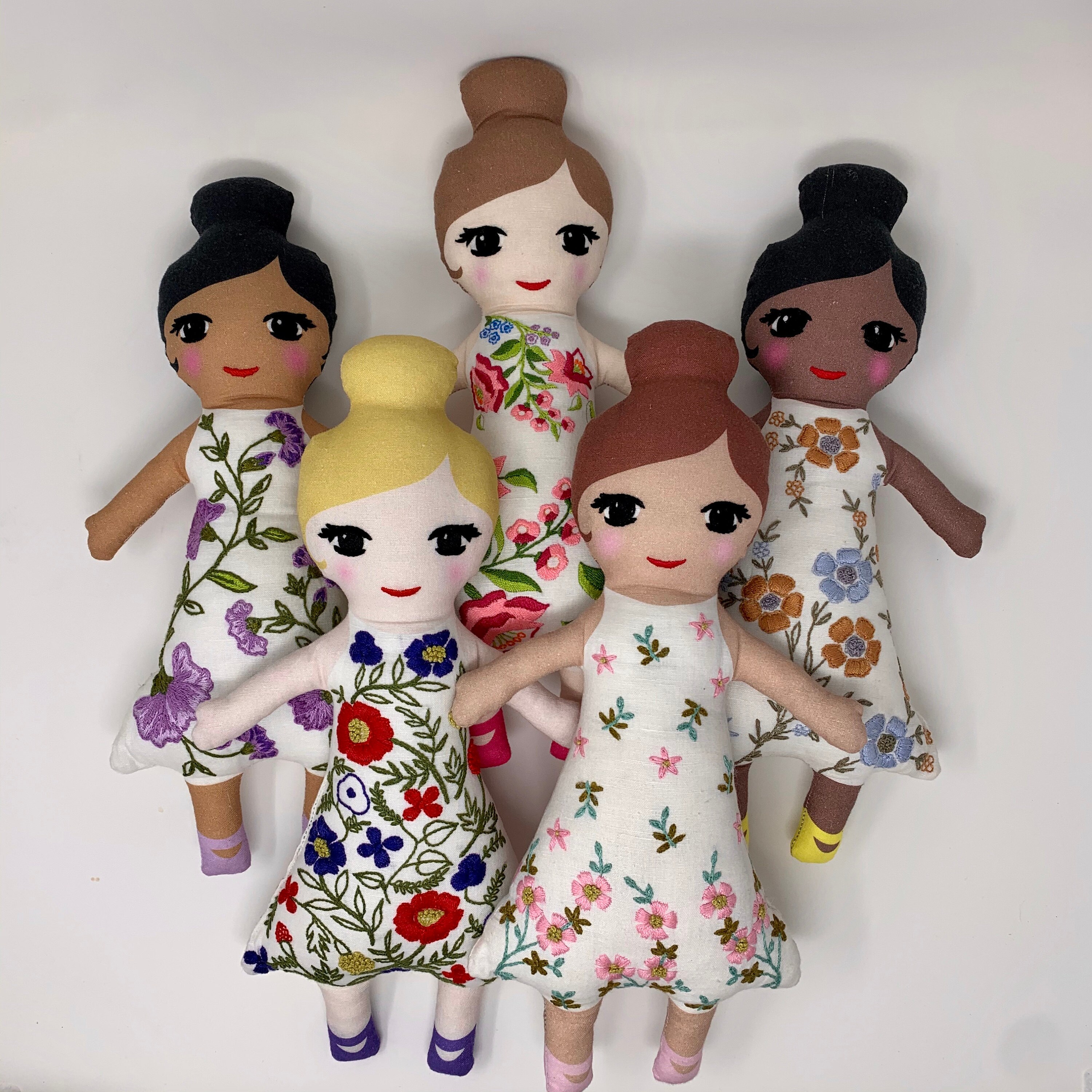 Our mission is to change the world one doll at a time by connecting parents who want heirloom-quality, ethically produced products for their children with refugee artisans who hand-embroider our collection of linen dolls, while also providing parents with tools to raise thoughtful, generous and kind children.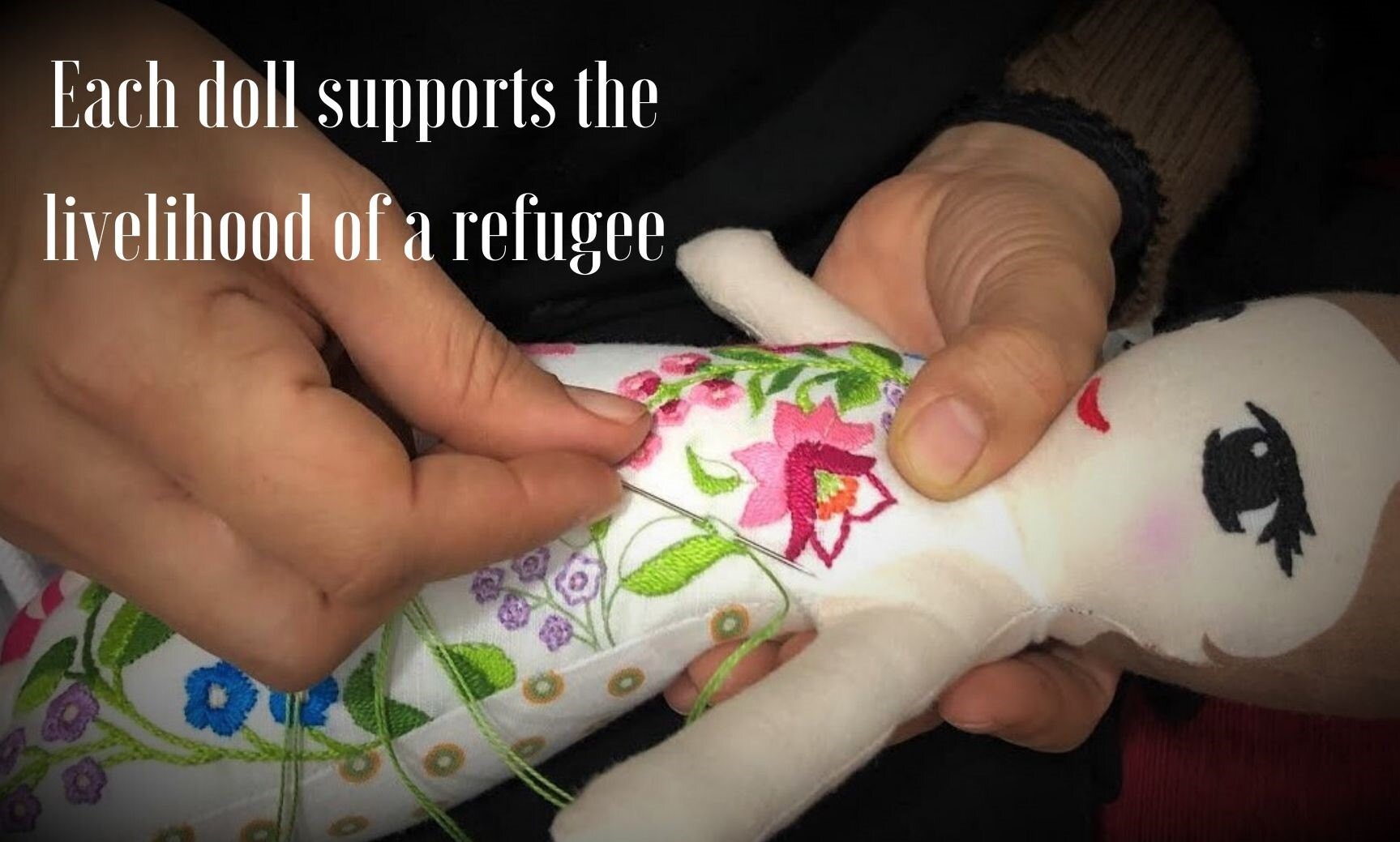 While each purchase will secure the employment of a refugee artisan, we are also donating a portion of each sale to help fund a school for refugee children in Lebanon, thereby allowing us to establish a consistent and renewing giving model as part of this social business.